This is a old(ish) family recipe that probably came from a label or the back of a package of some sort. It's become a staple at my mom's house for Christmas, but I make this all the time for dinner. We love breakfast for dinner, and we can usually get multiple dinners (or two dinners and some lunches) out of one batch. That's especially important while we're all self-quarantined for the corona virus. And also, this is REALLY easy to make. So here goes:
Brown one pound of breakfast sausage, or any other kind of sausage you'd eat with eggs. I'm personally partial to Jimmy Dean breakfast sausage, but it's up to you. Drain off the fat.
Dice up enough white bread to cover the bottom of a greased 9″ x 13″ casserole dish. The written recipe says 6 slices, but we almost never buy sliced bread, so just cut up however much it takes. Note: This is a great chance to use up stale bread. You'll never notice the difference.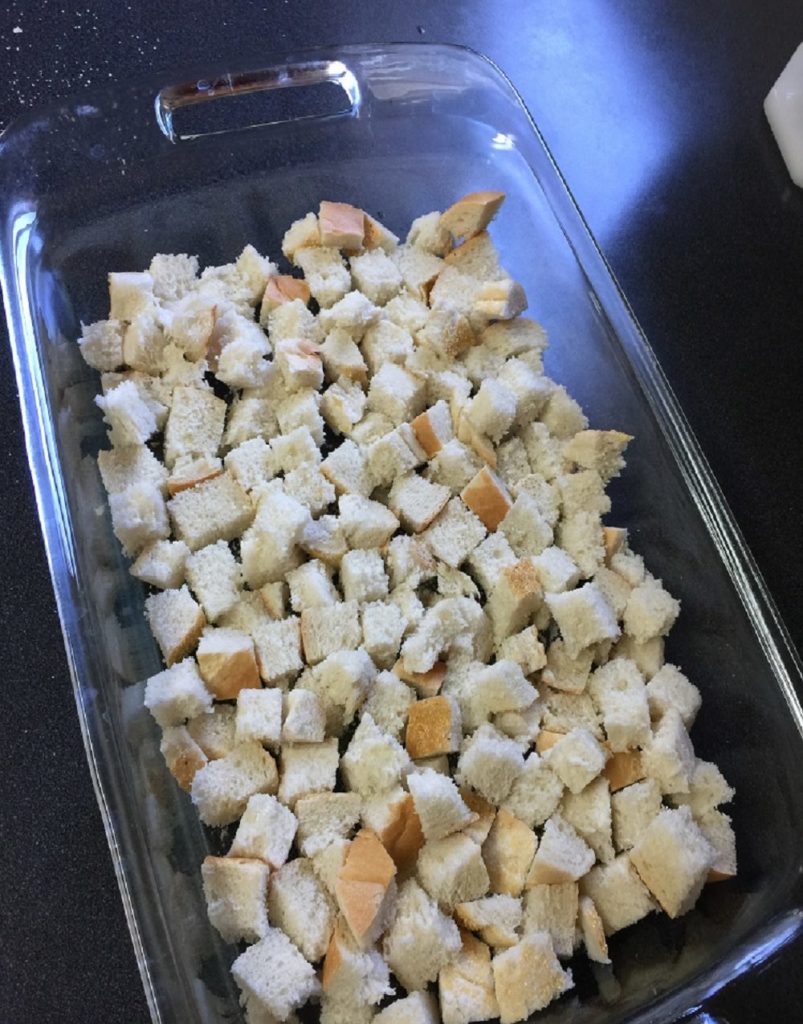 Grate up two cups, give or take, of cheddar cheese.
In a fairly good-sized mixing bowl, beat 6 eggs, and then mix in 2 1/2 cups milk, 1 teaspoon dry mustard, and 1 teaspoon salt.
Now it's all just a matter of assembly. Layer the cooked sausage over the diced bread.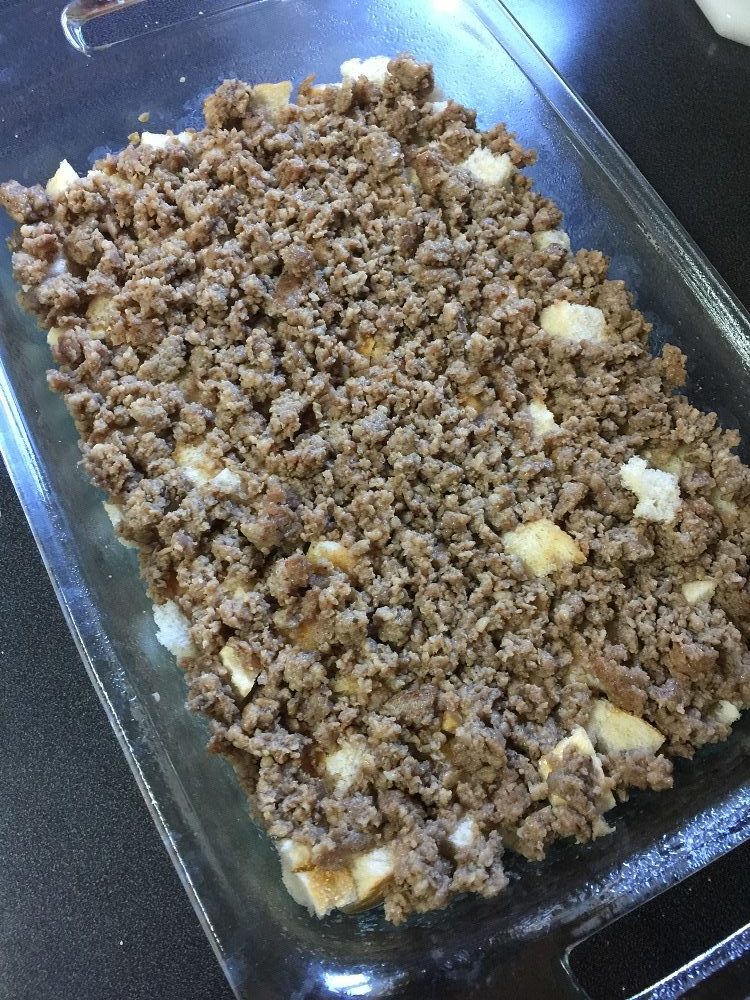 Then layer on the cheese.
Pour the egg mixture evenly over the whole thing. At this point, you can refrigerate overnight if you wanted to make it ahead of time.
Otherwise, bake uncovered at 350°F for 45 minutes.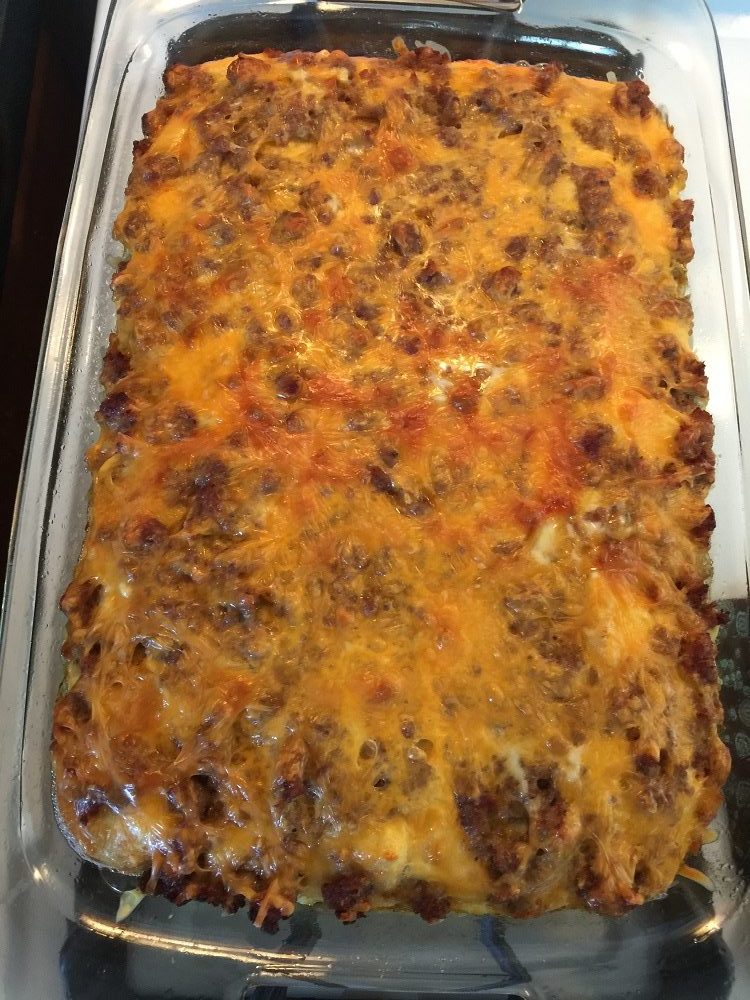 It should come out looking something like this. Let it cool for 5 minutes or so, and cut yourself a slice.
After it cools, cover the dish in plastic or cut the casserole up and put it in any kind of airtight container and this will keep great in the fridge for three or four days. But it probably won't last that long. Oh, and it reheats beautifully in the micronuker.
Enjoy!
*****