We have been attending the Newport Folk Festival every year since it marked it's 50th Anniversary in 2009. I think it's safe to say that it is, quite simply, the best overall musical event we've ever experienced. Over the years we have enjoyed performances by some of our favorite musicians, discovered new music, and forged new friendships. If you are a fan of folk, folk-rock, country, blues, or practically any musical genre related to one of these, you need to get yourself to this festival. You won't regret it.
But when we arrive in Newport, the first thing we go see every year is completely unrelated to the festival, to music in general, or to anything else in our normal lives. After checking in to our B&B, the very first item on our Newport agenda?
Looking into the progress on the restoration of the 1885 Schooner Yacht, Coronet.
We always stay at the Spring Street Inn, and from the very start the innkeeper, Pat — who is an absolute fount of information on local history, attractions, activities, and (most importantly, perhaps) restaurants — kept suggesting to us that we visit the International Yacht Restoration School just down at the end of the street. Apparently there are fewer and fewer people in today's world with the skills and knowhow to build, maintain, and/or restore wooden boats and ships. So in 1993, the IYRS was founded with a mission to preserve and teach the history, heritage, craftsmanship, science, and aesthetics of boatbuilding and restoration.
I do not own, nor do I have any inclination to own, a boat. To my knowledge, only two of our family members and two of our friends have ever owned boats of any kind. Unless I actually happen to see one, boats never even cross my mind. And so, for two years, we completely dismissed that particular suggestion of Pat's without a second thought. Our mistake.
On our third trip to Newport, in 2011, as we were strolling along Thames Street, we saw the IYRS sign and for some reason (or maybe no reason) we ambled in. There's a little museum space there, interesting enough in a pleasantly-passing-some-time-but-not-overly-excited-about-it kind of way. An attendant told us to go upstairs and check out the library, especially the harbor view from the library window, before making our way to the next building (where the students work on their projects), and finally to the building where the Coronet restoration is taking place.
While the view from the library window was, indeed, quite something, we were more taken with the exhibit of old nautical instruments on display throughout the library itself. Of course we knew virtually nothing about what any of the instruments were or what they were used for, but they were beautiful to look at and made us happy we had decided to check this place out. From there, we wandered into the school…
…And we were bowled over. There's a classroom and a wood shop, of course. But mostly it's a big open building where students are in the various stages of building wooden boats of all shapes and sizes.
Visitors can stand along a catwalk and look down on the proceedings from overhead. It's pretty interesting to see, and by this point during our first visit we were completely won over.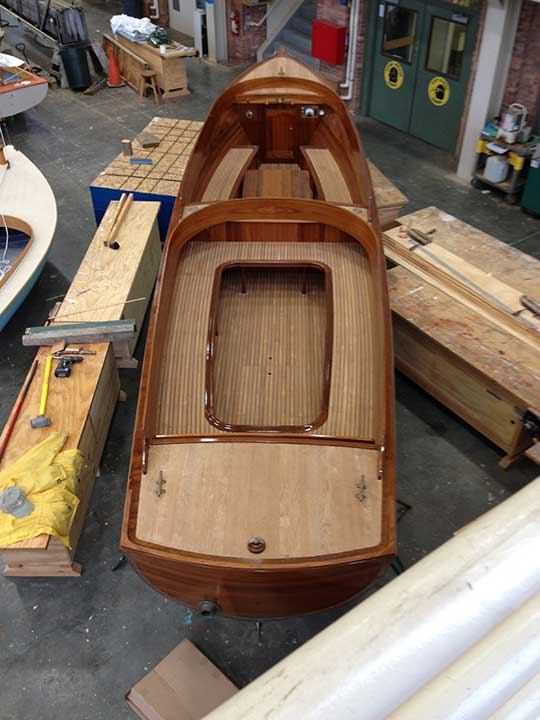 But this is not the end of the tour.
Continue out the back door, and you'll find yourself in front another building, constructed right on the very edge of the water solely for the purpose of housing the restoration of the aforementioned Coronet. The scope of the project is evident immediately upon entering the door. This thing is huge.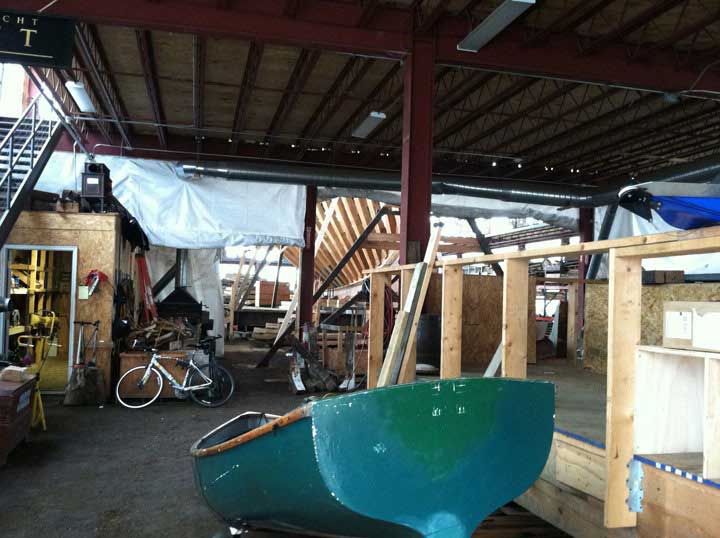 It was huge when we first saw it in 2011.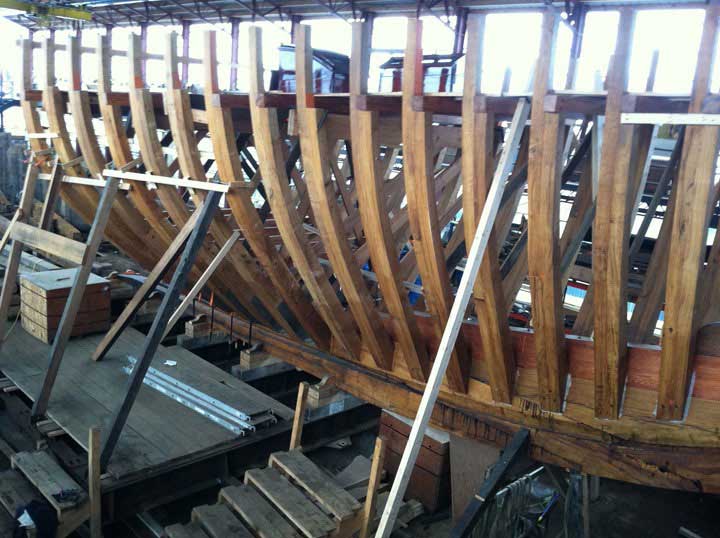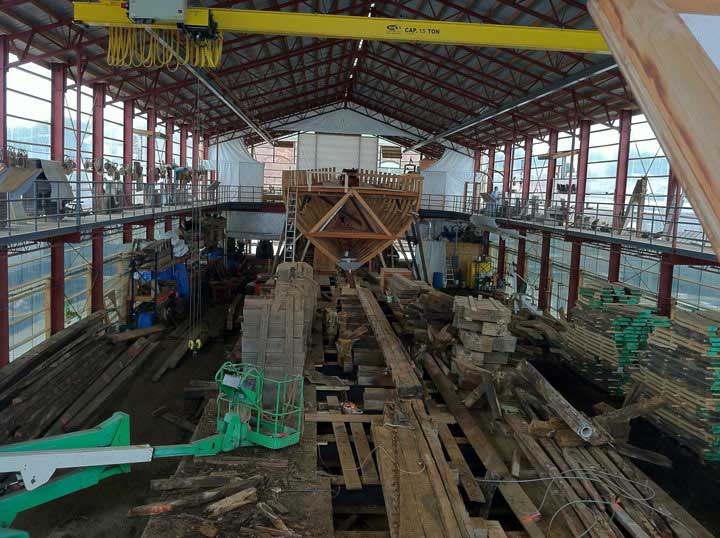 And it's only gotten bigger since then.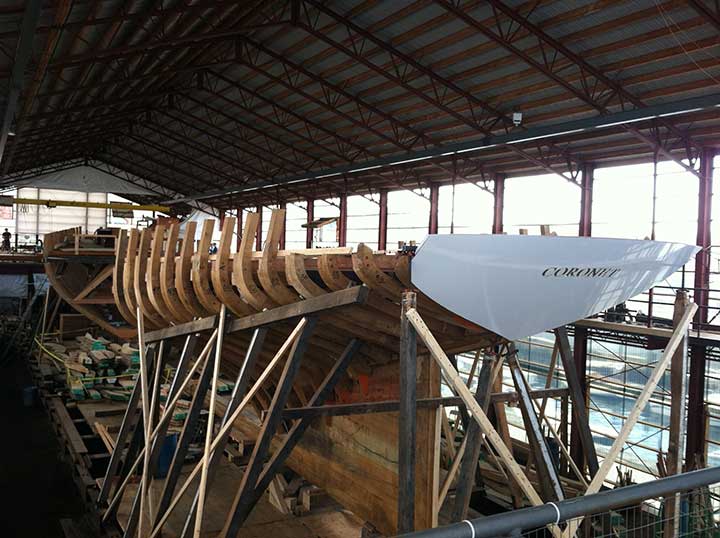 Again, visitors look down from a catwalk at the workers below.
At the very beginning, when the Coronet was brought in, it was completely disassembled. Piece by piece, board by board, everything was taken apart, cataloged, and numbered. Many of these items are sitting about on the catwalk or hanging on the walls, waiting to be put back into place (or to at least serve as templates for their newly-constructed counterparts) when the time comes.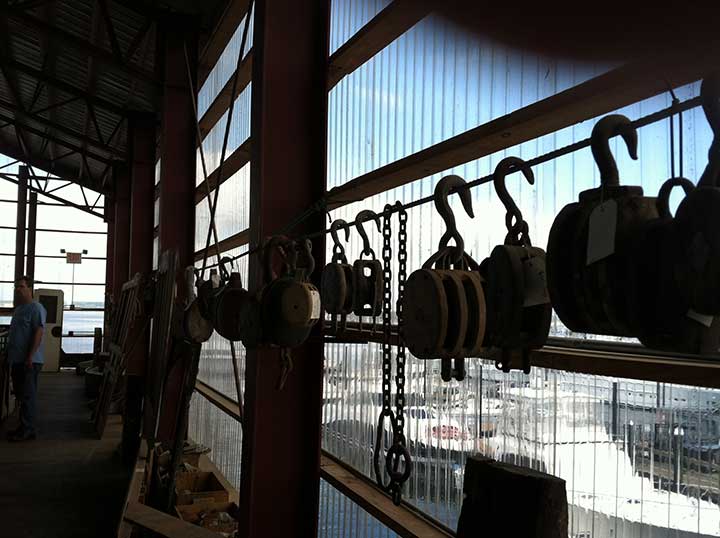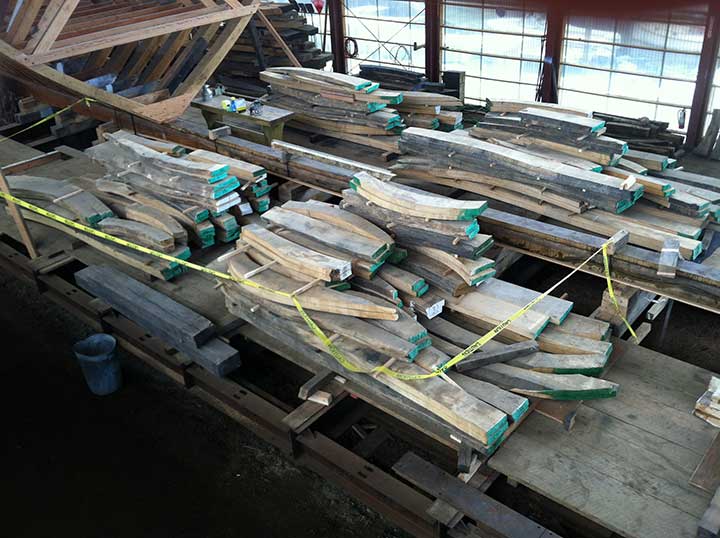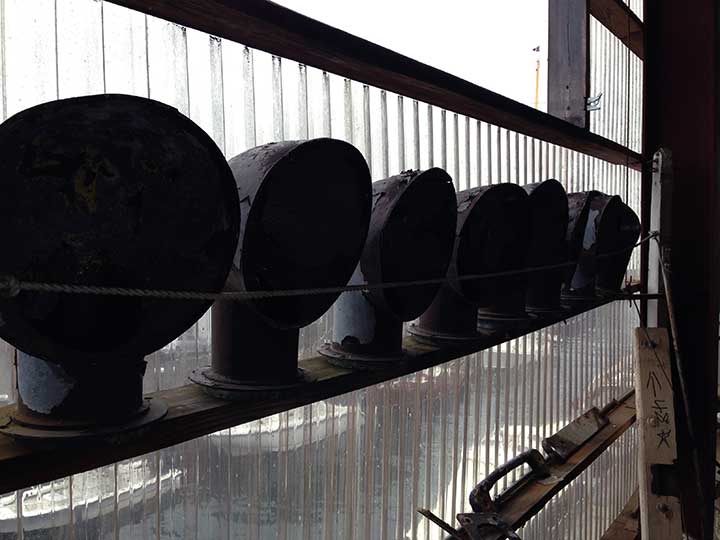 Hopefully, these guys who are working on the restoration will fare better than the men who originally built her: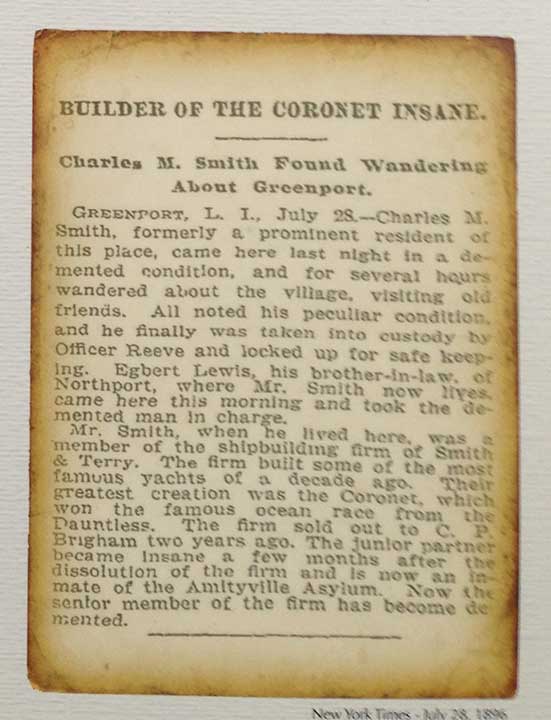 I don't have the knowledge or vocabulary necessary to write intelligently about what they're doing in this building. Again, in my regular life I am not a boat guy; all I know is that they've taken a really big, really old one apart, and now they're fixing it up and putting it back together again. And it is utterly fascinating to watch.