Sunday night I received a few more pictures from the Millers. Ken had started varnishing the guitar last week, and here was a peek at the results so far. I'm not completely sure how long the entire varnishing process takes, or how long it has to dry or cure. But it doesn't take a genius to realize that we're moving nicely into the final stages of the build, and I'll soon be playing my new guitar. Take a look.
The Adirondack spruce top, showing the beveled armrest (lower right):
The Honduran mahogany back, made from 'The Tree':
The Brazilian rosewood peghead, and a peek at the mahogany sides: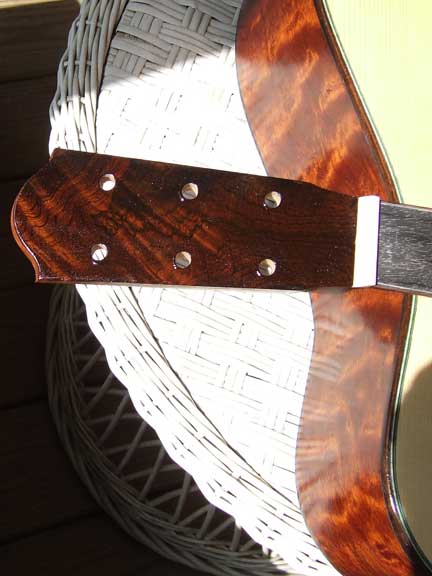 Another shot of the back:
At the 12th fret, shell inlay of a Tibetan word meaning "karma":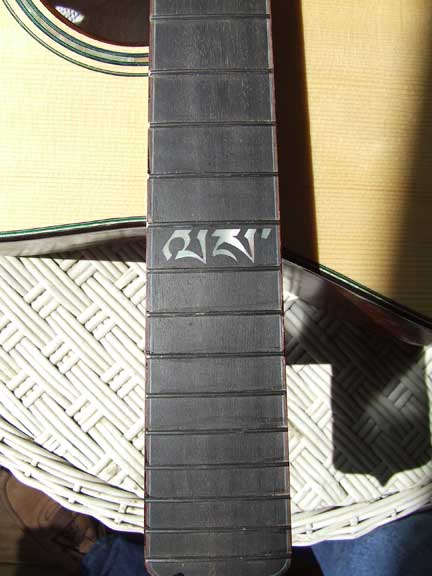 Even in uncompleted pieces, it's beautiful. I can hardly wait.