A couple months ago I made this and posted the finished result on Instagram. Since then, a number of people have asked for the recipe. Most often my response is that meatloaf is kind of like soup; you should just put whatever you like in it and call it a day. Apparently this is an unsatisfactory answer for a sizable portion of folks, so when I made it again yesterday I took pics, and today I'm laying out exactly how I made it.
First, chop up a small onion, probably a little less than a cup. (Neither of us is a big fan of onion, so you may want to use a little more.) Cook them in some olive oil with two or three cloves of minced garlic. Mine cooked long enough yesterday to get a little color, but that's not necessary. Just be sure they're softened.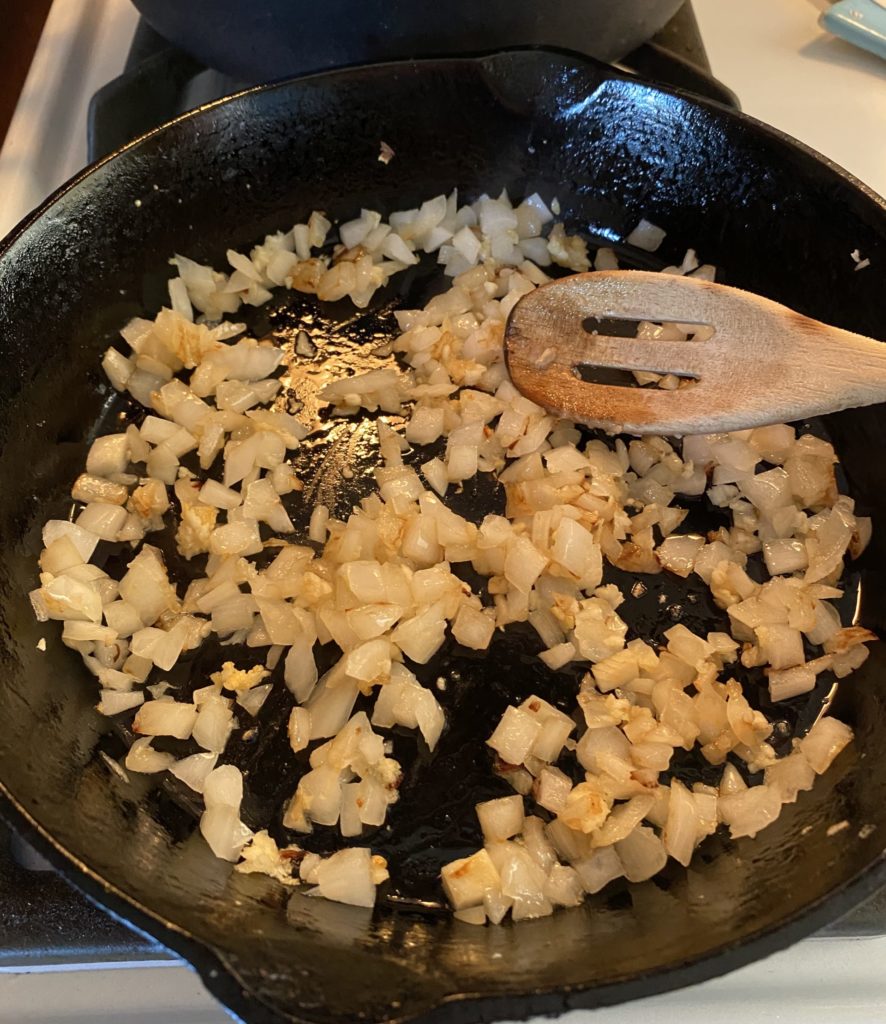 Meanwhile, combine one pound of ground beef and one pound of sausage, give or take. My package of ground beef was about 1.3 pounds, which is plenty close enough for me. Anyway, get it mixed up really good.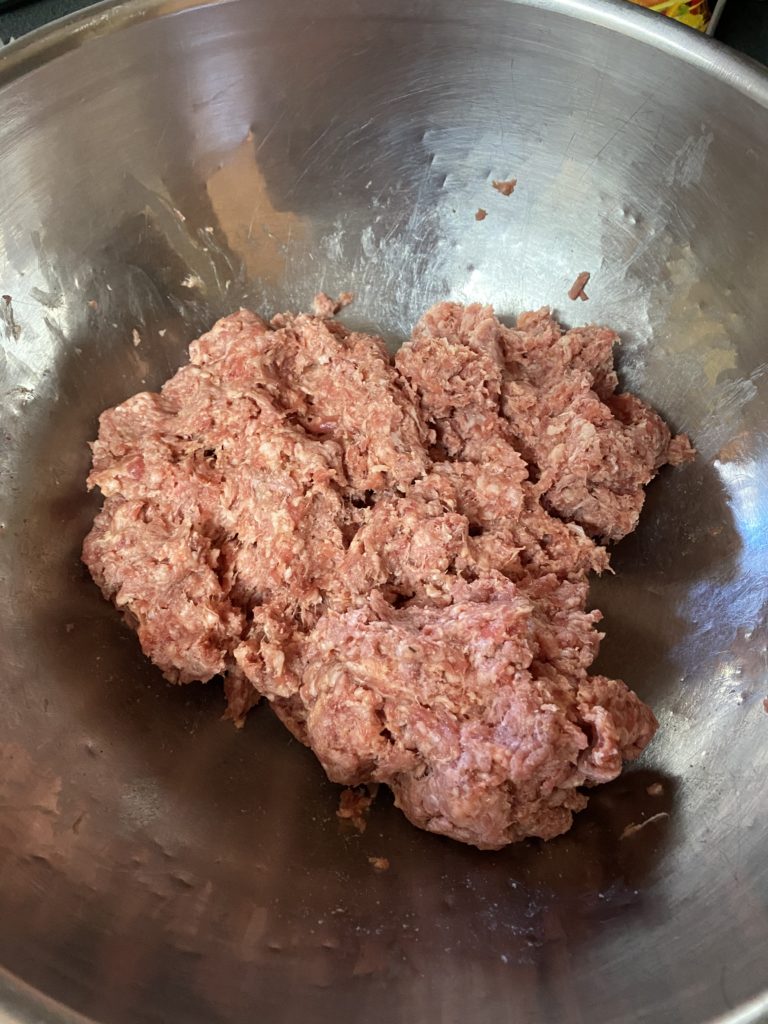 Pour in the onions & garlic, and add in two eggs (beaten), one cup of milk, one tablespoon Worcestershire sauce, two teaspoons of your favorite BBQ rub, and 1 1/3 cups of panko bread crumbs. Then get your hands in there and start working it.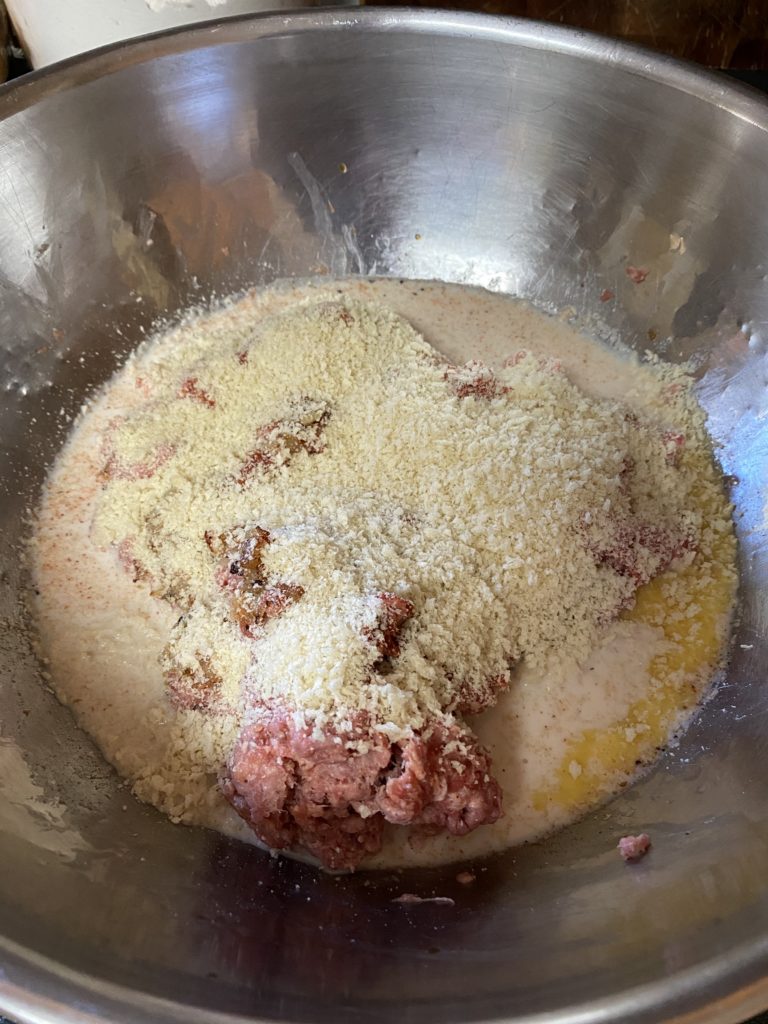 At first it will seem way too wet, but as you knead and squeeze, it will gradually pull together into a slightly-wetter-than-normal hamburger-y consistency. If you really feel like it's just not happening, add more bread crumbs a little at a time until you're happy with it.
Form it into a loaf in some sort of baking dish and smoke it at around 350°F to an internal temp of 165°F. It took mine roughly 90 minutes to get there. The two times I've made this I used hickory for my smoking wood, and I was pretty stingy with it. I feel like it's really easy to over-smoke ground meats, but of course, like the onions, that's a matter of your own preference.
NOTE: It probably goes without saying, but you can just as easily bake this in your oven as in a smoker. I'm sure it would still be perfectly good. Just not smokey.
Tent it with foil when it comes off the heat, and let it rest for at least 5 minutes before you slice it. Or tent it and let it cool completely if you're making it ahead. We can get two meals out of half the loaf, and we vacuum-seal and freeze the other half for quick meals later.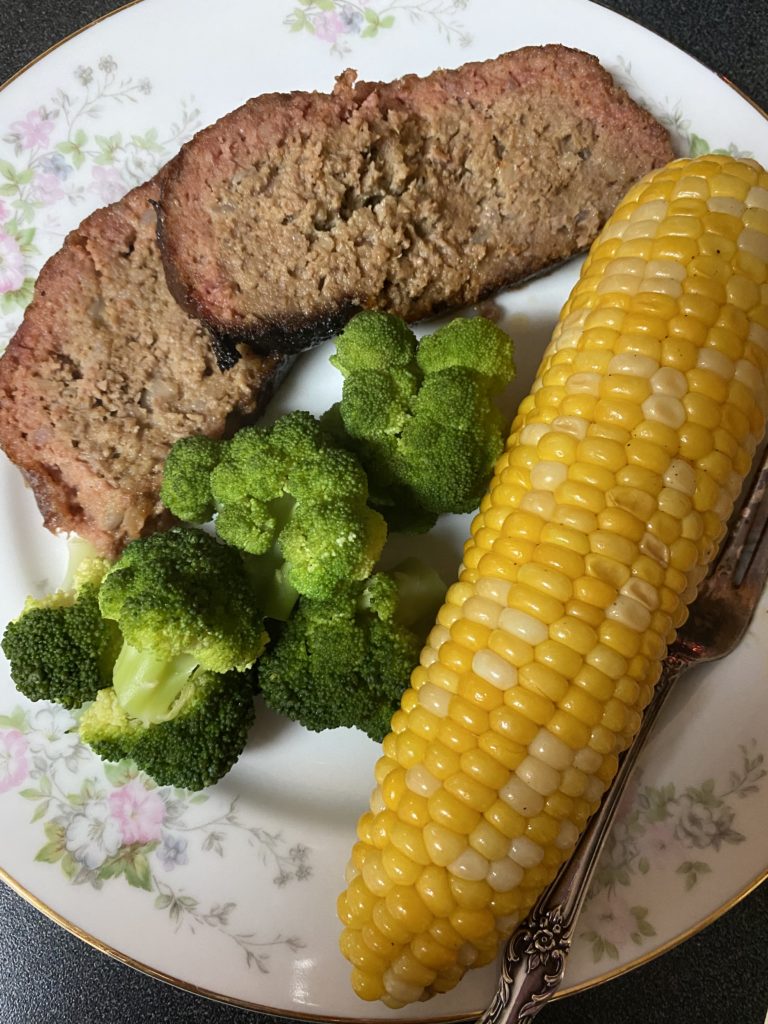 ***